One of the cool people I've come in contact with through this blog is Jay Mason, a very busy southern California woodwind player. If you're a fan of Gordon Goodwin's Big Phat Band (and you should be), you have heard Jay's baritone anchoring the saxophone section. You may have also heard him on film scores (like the recent Monsters University), on television (The Tonight Show with Jay Leno, for one), in the theater (numerous productions around southern California), on high-profile recording projects (Patti Austin, Barry Manilow, Chick Corea…), and backing up a wide variety of marquee acts in concert (Barry White, Kenny Rogers, Michael Bolton, Bob Hope, and many more). He also teaches at Cal State Long Beach and Concordia University – Irvine. Jay was nice enough to take the time to answer some questions about his work.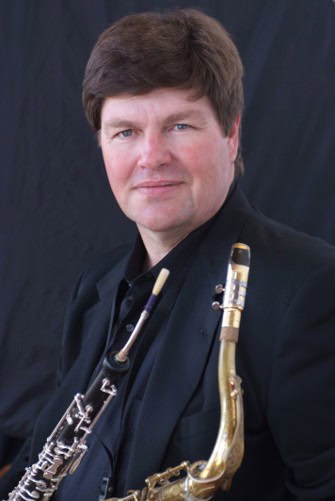 BP: What do you do for a living?
JM: A combination of playing saxophones and woodwinds in recording and live situations, and music education.
What education (formal or otherwise) and experience prepared you for the work you do?
I was very fortunate to have several great young players in my high school bands, both jazz and concert band, who have gone on to successful careers in music. The choir director there started a music theory class during my junior year, which was very thorough and inclusive of many styles, which really helped me to understand how music works, not just how to play. In college, quite a few of the professors either were or had been involved in studio and live work, and working with them, talking shop, etc. helped me to understand what I needed to do if I wanted to become part of that scene. In terms of experience, the opportunity to double on flute and clarinet, as well as all of the different types of saxophones, came along in college in a variety of situations in and outside of school: musicals, different ensembles, saxophone quartets, you name it. After college, I performed at Disneyland for quite a while, which put me into a huge variety of situations, playing everything from piccolo to bass saxophone, often having to read new material or learn new parts quickly, and make it happen day in and day out, no matter the weather, the crowd, or my mood and health.
What is a typical work week like for you?