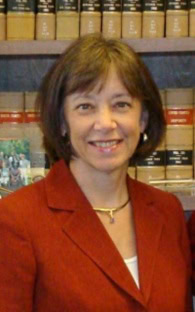 Federal judge and oboist Diane Wood is reportedly under consideration to fill a Supreme Court vacancy.
Wood has demonstrated a willingness to challenge her fellow jurists without offending, say lawyers and clerks who have observed her in court. Those attributes may be an asset as President Barack Obama considers her to replace retiring Justice John Paul Stevens on an often-divided U.S. Supreme Court…

Wood, 59, who plays oboe in the Chicago Bar Association Symphony Orchestra, was one of four people interviewed by Obama last year before he picked Sotomayor.
You can read the whole article at businessweek.com.
Judge Wood was also profiled on swamppolitics.com last year, when she was previously considered for appointment to the high court:
Virtually every Wednesday evening, Diane Wood leaves one courthouse and travels a few blocks to another for a two-hour rehearsal with the Chicago Bar Association Symphony, an ensemble where she has played the oboe and English horn for roughly two decades.

Like virtually every aspect of her life, from the multiple languages she speaks to the tomatoes she grows, the federal appeals court judge approaches her music from the perspective of a perfectionist.

"There are people who play notes and people who play music. She plays music," said Chicago lawyer and clarinetist John Vishneski, who has sat next to her throughout her symphony tenure. "She understands what she is playing."
Read more about the Chicago Bar Association Symphony Orchestra here.