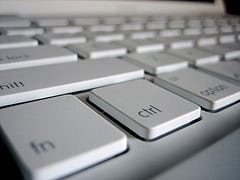 If you're a woodwind player and avid blog reader, you're likely already following some prominent and popular bloggers like oboist Patty Mitchell (oboeinsight), flutist Jennifer Cluff, and clarinetists David Thomas (The Buzzing Reed) and Marion Harrington.
I read and enjoy all of these, but I would also like to suggest a few others that are particular favorites of mine. These are ones that I think have a somewhat smaller readership, although there's not a good way to know that without asking nosy questions. So I could be wrong, but I'm guessing that some of these may be new to you. Check them out, and let us know in the comments what else you're reading.
Also, read to the bottom for a couple of tips on reading blogs like you know what you're doing.
In no particular order…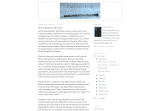 Jennet writes about life, motherhood, and, of course, oboe playing. Her oboe-related posts are consistently well-thought-out, insightful, and inspiring. For proof you need look no further than a couple of her most recent entries (one published earlier today):
I also really liked: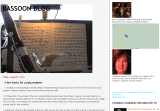 Betsy is the principal bassoonist of the Columbus Symphony, and her blog is, literally, a bassoonist's-eye view of the world of orchestral playing. Almost every post features photographs of her orchestral bassoon parts in situ on the music stand, often with visible pencil marks. She discusses the excerpts and offers tips on practicing and playing them.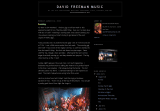 It's hard to point to a specific post on David's blog that sums up why it's so interesting. Instead, jump back a while in the archives and start reading the posts in sequence. What emerges is an honest, human account of life as a gigging musician. David chronicles experiences with various Atlanta-area bands and one-off gigs. He writes in equal parts about successes and failures, and doesn't pull any punches.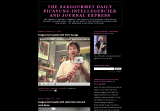 Steve Goodson is the mad scientist of saxophones. His blog functions largely to promote his products (saxophones, mouthpieces, and such), with which I'll confess I have little personal experience. But whether you're looking to buy or not, the blog is a must-read for Steve's relentless tinkering with saxophone design. Many posts include an unscripted video with Steve behind the camera and one of his clients test-playing his latest brainchild. Here's a taste: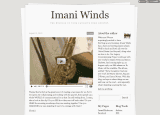 This is a new blog by the rock star members of wind quintet the Imani Winds. They mix promotional materials with more personal items, including favorite TV shows and recipes. Recently oboist Toyin Spellman-Diaz posted a couple of brief and excellent oboe tips—I hope these will become a regular feature, and maybe the rest of the group will get in on it too.
Pro tip #1: Subscribe to your favorites
If you're interested in current conversations on woodwind-related topics, you need to be using something like Google Reader to keep track of your favorites. When you're visiting a favorite blog and see a symbol like this…

…you can click on it to add that blog to Google Reader (or another favorite blog reader), and keep track of new blog posts all in one place.
Especially clever people can also subscribe selectively on some blogs. For example, if you are browsing my oboe-related articles, you have the option of subscribing only to articles tagged as oboe-oriented:

Pro tip #2: Engage your favorite bloggers
Don't just read—respond! Most blogs allow you to leave comments. This opens up conversations, adds value to your favorite bloggers' writings, and can also generate interest in your own blog or website. If public commenting isn't your style, consider sending an email to let your favorite bloggers know you're reading and enjoying. Let them know what you liked and what you'd like to see more of.
Have fun!