I use an inexpensive Fox plastic crutch on my bassoon. The shaft has always been a little too short for my preference, and I wasn't interested in paying for a custom-made one, so I decided to attempt removing and replacing the shaft. I'm sharing this information here in case anyone else wants to do the same.
I wasn't sure if the stock shaft was glued or molded into the plastic or if I would be able to remove it without destroying the crutch. But a little heat, slowly applied to the shaft not too close to the plastic, did the trick and the shaft pulled right out. (It's hot! I used pliers.) The plastic inside the hole was slightly mangled, so I reamed it out a little with a drill bit.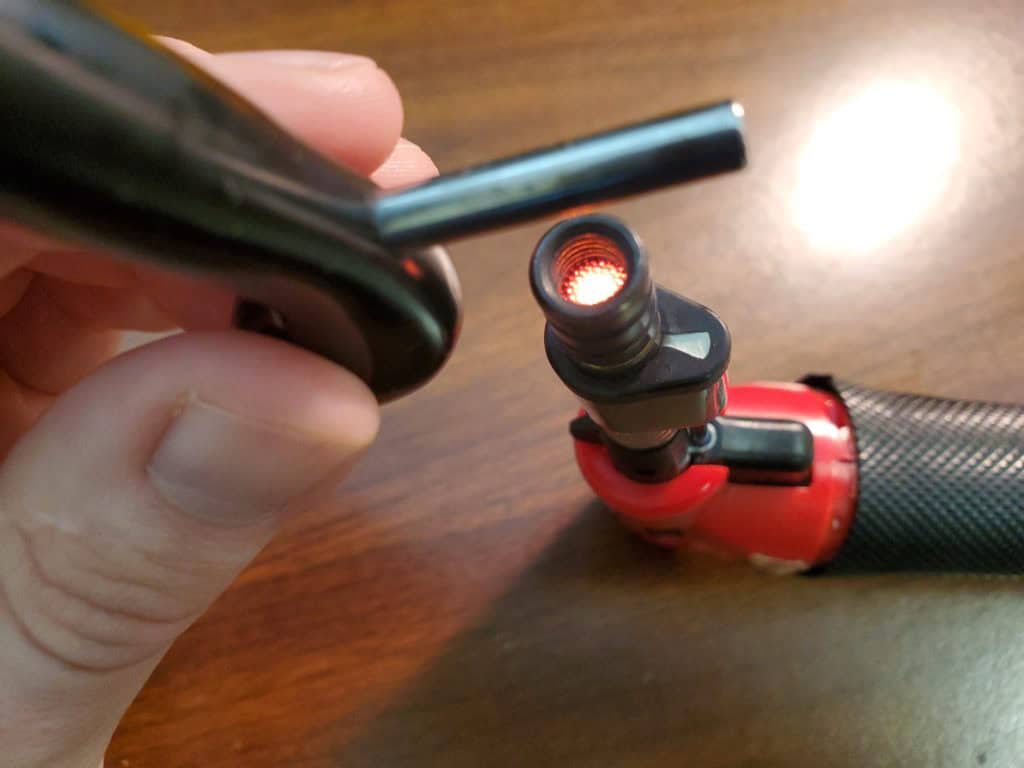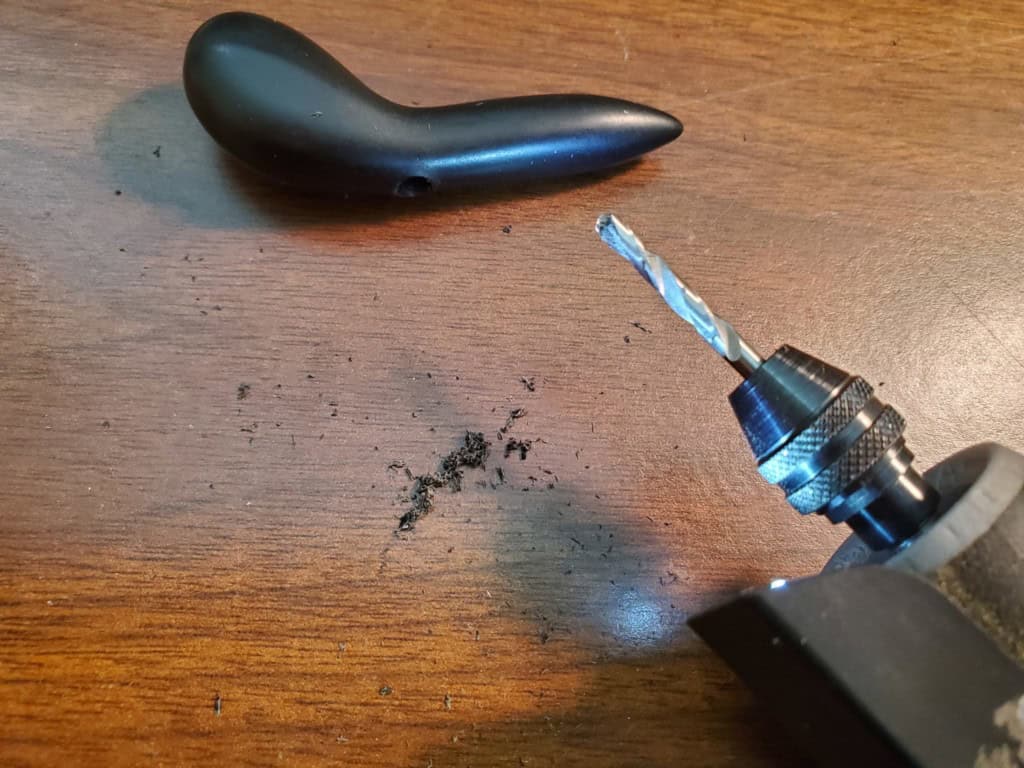 I replaced the shaft with some brass that I had on hand. 3/16″ turned out to be too thick to fit into the bracket on my bassoon, but 5/32″ (just under 4mm) worked. The stock shaft seems to be somewhere in between. I cut the brass a bit too long with a Dremel cutting wheel, so I could gradually trim it down until it was just right.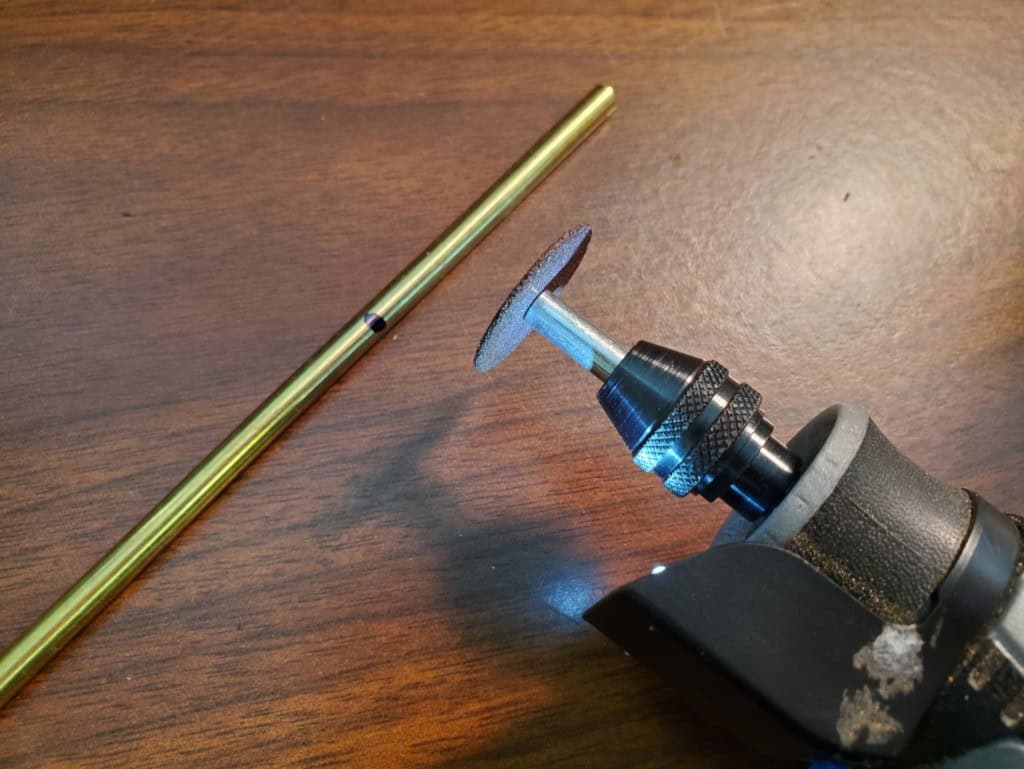 I cut some shallow notches into one end to imitate the stock shaft, hopefully giving the glue something more to hold onto. My 5-minute epoxy had hardened, so I substituted some gel-type cyanoacrylate ("super") glue.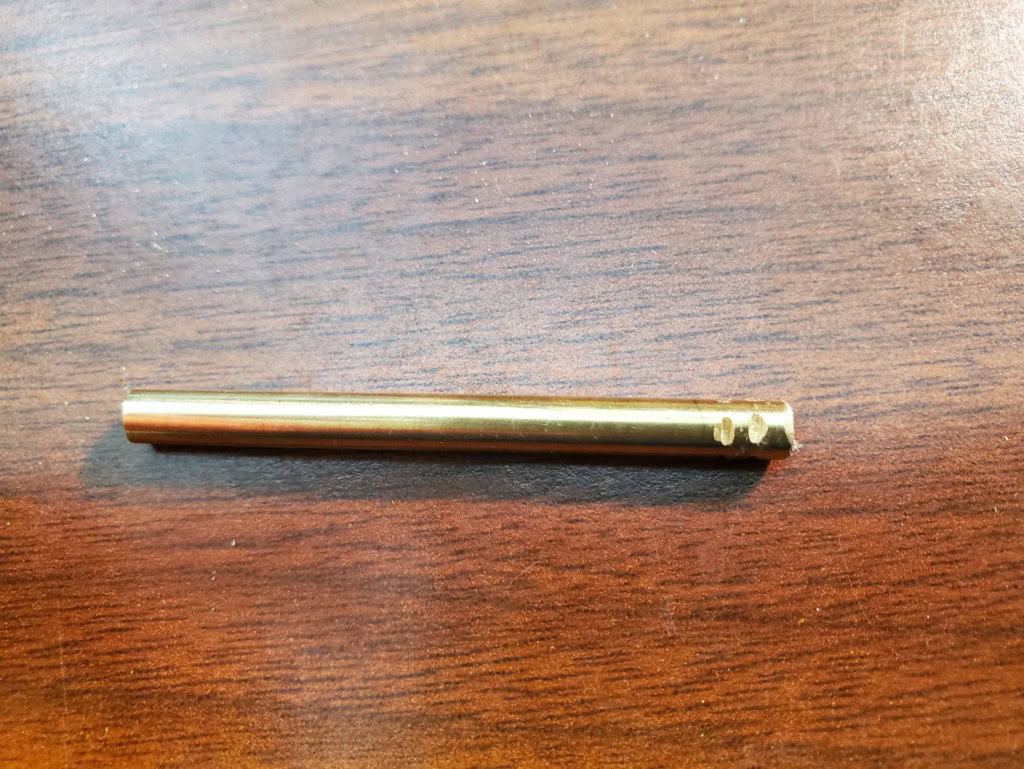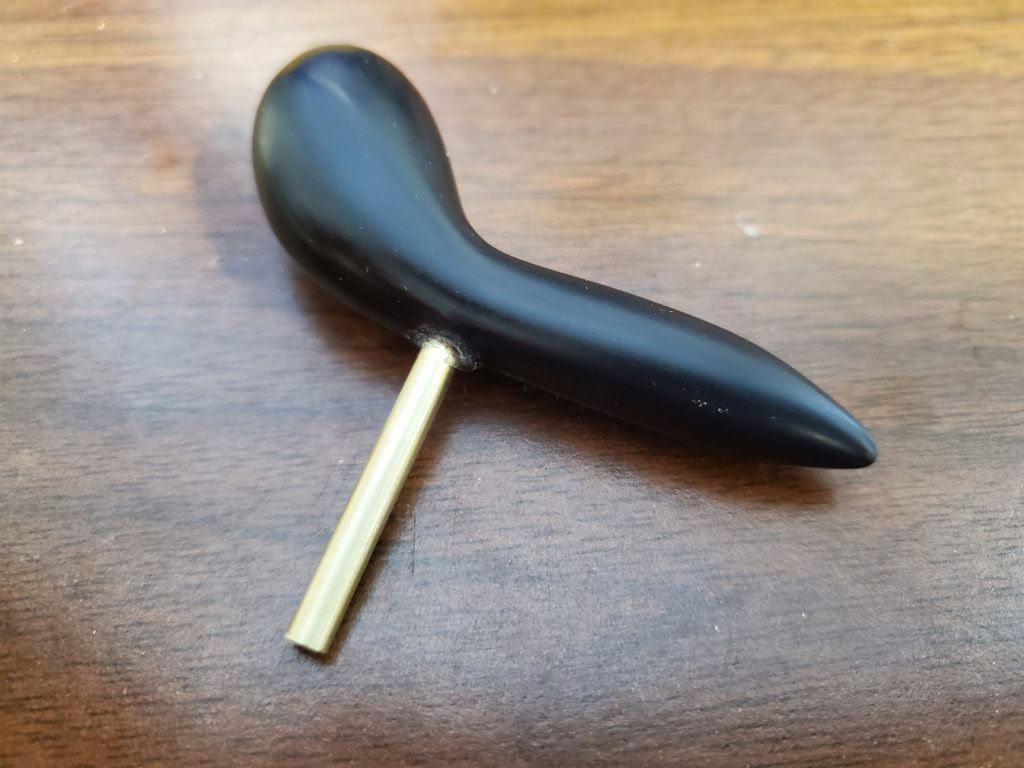 After a little trimming I found the length I wanted. (I use my crutch in this position, which I think is less-common, but gives me the "ball" of the crutch right in the palm of my hand which feels good for balance.)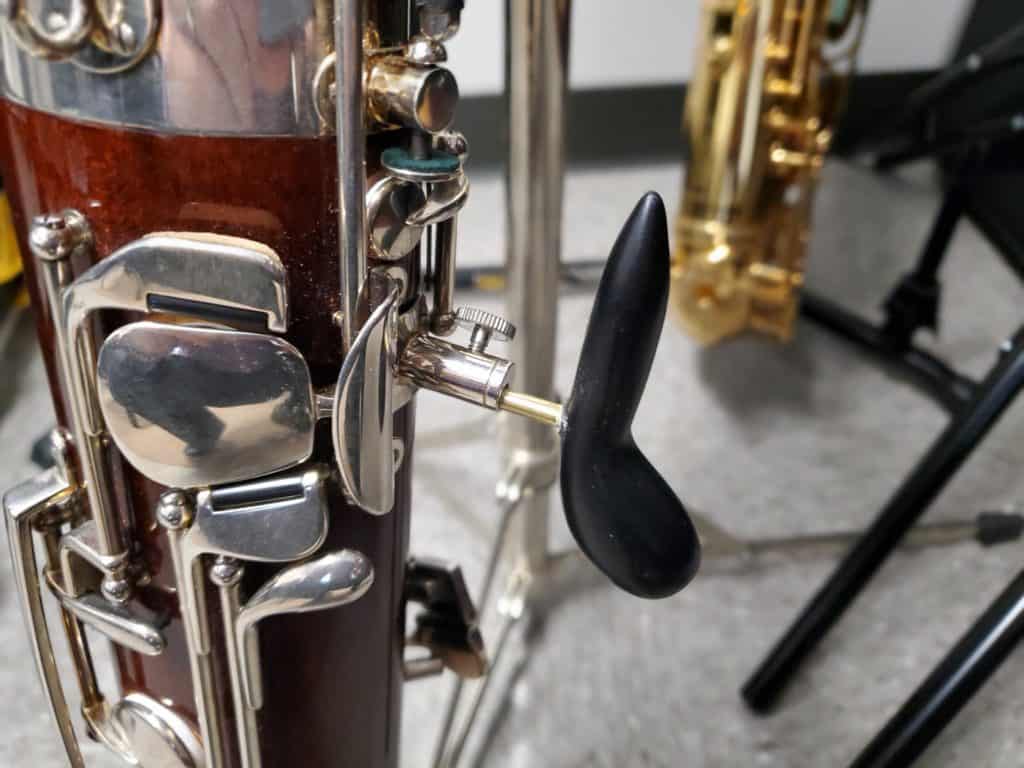 With my minimal skill set and tools, plus a little trial and error, this was a manageable and successful project.