I have released version 0.7 of the Fingering Diagram Builder. Mostly it supports some new instruments. Let me know if you run into bugs or have suggestions or feature requests.
Here's what's new:
I fixed a bug that was preventing saving custom presets. Not sure if anybody noticed.
Viennese oboe diagrams.
German clarinet diagrams, in Oehler and Albert variants.
French bassoon diagrams, in Jancourt and modern Buffet variants.
The (Conservatory) oboe diagram now (optionally) has a thumb low B key.
The (German/Heckel) bassoon diagram now (optionally) has an offset C-sharp trill (hat tip to Trent Jacobs).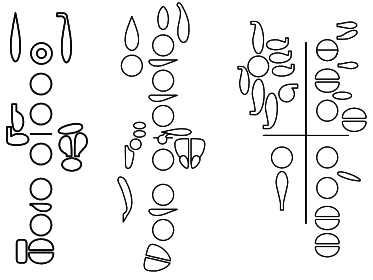 Note that I do not play or own a Viennese oboe, an Oehler- or Albert-system clarinet, or a French bassoon, nor am I suitably fluent in European languages to 100% understand the related pedagogical literature, so I could really use some assistance on making sure these new diagrams look right and things are named properly. Please don't hesitate to get in touch if you have suggestions/improvements.
As always, I'm glad to hear from folks who are using the FDB, and to see the cool things you are making (websites, blog posts, books, posters, handouts…). The FDB generates thousands of images every month, which I think is pretty cool.